Phil's Journey through Journalism
If you have a smartphone – use the bar-code scanner to read this post…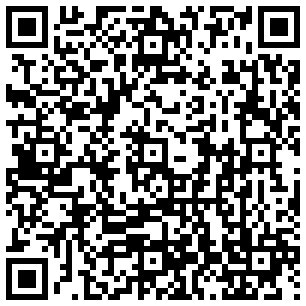 In my niche strategy I outlined the purpose of the blog:
"To serve the business community in Cardiff, to highlight the political consequences of the spending cuts on the public. To map job losses and provide a platform for discussion on how to grow the private sector."
Initially, I set out to achieve this by blogging about protests over spending cuts, starting a geo-tag google map of job losses and discussed issues such as business growth, entrepreneurship and online revenue. Gradually, however, I have found it beneficial to reflect on macroeconomic events and take a Cardiff angle on them.
I took an experimental approach to the blog, which has involved interviews, video coverage, weekly round-ups, data analysis, discussion and media scrutiny.
Over time, this approach resulted in a varied product, which did not conform to one particular style, although I found I particularly enjoyed interviewing Business in the Community (BITC) director Simon Harris and covering live events. The most successful posts tended to be about current affairs that affected people such as the heavy snow fall in December.

Snow brings Cardiff City Centre to a standstill
The blog site was used as a hub to incorporate the course blog and niche area as the two did overlap to a certain extent. I managed to post twice a week in the first term as planned, but have averaged around a post a week since the Christmas break. This change is mainly due to the fact that the niche blogs stopped after the end of the first semester.
I used self-generated videos and photos, but also some uploaded from youtube, embedded maps and links. The best results were achieved from uploading unique video content. I would hope to use this more in the future, as will be discussed below in the hit count analysis. Flikr was used sparingly, but Twitter was important in attracting an audience. Facebook was also useful, but attracted a different audience. SEO was important throughout as many of the posts attracted people searching for topical issues such as Egypt or the Celtic Tiger in Ireland.
The number of hits increased as momentum was maintained. A quiet period would see the number of views drop off. So I have learnt it is important to keep the blog updated on a regular basis, the more often the better. Embedded video in conjunction with facebook was successful in bringing a larger readership. One problem I found was that the readership on facebook is less business minded, and I would receive higher hit counts for articles that were more personal and less business related. Over time, the challenge would be to connect more with the business community, bringing more debates in the form of interviews to the site, to spark a string of comments.
Judging by the number of hits, self generated video content was the most successful in bringing an audience, but I found it a challenge to tap into the business community directly. More exclusive interviews would be needed to build up a larger following. A weekly business round-up would work well to provide a regular service, like an economic bulletin. Focusing on macroeconomic issues were interesting to write about but less effective in drawing readership from the business community. The analysis of macroeconomic issues was a useful exercise to explore the effects of global trends and explain them in an engaging way, but it ultimately it did not attract as many views as did raw content from the business community in Cardiff.
I think the initial proposal was ambitious and more time would be needed to build a blog to adequately serve the business community in Cardiff, although I do believe there is room for a rival to the recently launched Wales Online portal. A video based blog might work best for this.
Creating a blog has been enjoyable, and I hope to continue the project. The most effective blogging strategy, however, I think would involve gaining more exclusive content to complement reviews and reflections on financial media. This approach could be used as a template to bring to other cities to create a hyperlocal business community, maximising the use of twitter, but ultimately stemming from a well established business network to serve business people, covering the issues that affect them most.
By the time he was 11, a London boy named Alan Sugar started his career selling rags to a scrap merchant. Although the merchant swindled the young Mr Sugar by handing him half a crown for what turned out to be wool, rather than £1.10, he was beginning to develop something known as the 'entrepreneurial spirit'.

Can anyone replicate his success?
By the age of 15 he bought a camera and started selling pictures of children in his neighbourhood to parents and grandparents, making some extra cash on the side while studying. But to the horror of his parents he left school early to work in a factory. His story is one of rags to riches, from the back streets of Croydon to heart of London, Southbank. Today he is arguably the most iconic self-made man in the UK.
But with so much media talk of entrepreneurship – a clear ideology of the coalition government – as the "Big Society" begins a process of decentralisation and looks to create space for new business start-ups to take the flack of the recession, it has made me question, what does it mean to be "entrepreneurial"? And is it the way forward?
Just two days ago at the Cardiff business club, another celebrity entrepreneur and politican Lord Heseltine spoke of his journey to success in his early days after graduation from Oxford. Of course he faced uncertainty. He had to start out somewhere, eventually becoming one of the most successful publishing moguls of our time. Lord Heseltine said he started out with £1000 in his pocket and began his entrepreneurial journey by renting a 9 bedroom flat with a friend and letting it out for a small profit. The pair then moved their business into a hotel. A snowball effect culminating in the genesis of Haymarket with a friend from university.
What can we learn about entrepreneurship from these two men? The lesson I took was to make the most of a little. There were many times when projects failed. Heseltine's magazines, <emMan about town and Topic were a flop and Lord Sugar nearly lost his fortune with the demise of Amstrad. But persistence, resilience and some luck managed to pull them through.
The Oxford dictionary defines entrepreneurship as characterized by the taking of financial risks in the hope of profit. But is entrepreneurship solely about taking risks and making profit? Perhaps it is about having a sense of commercial awareness, resourcefulness, energy, creativity and an understanding of one's strengths and weaknesses. So when a spot of luck comes your way, you are ready to make the most of it. And perhaps the best outcome is to benefit society with the by-product of some profit.
Perhaps part of his success is down to the fact that he is not afraid to be himself. What you see is what you get.